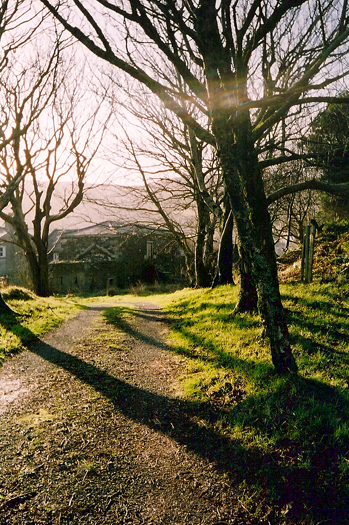 Glenn Colmcille - I was never sure what this was even while I was there. All I know is it was surrounded by a creepily high wrought-iron fence and looked extremely haunted. More haunted than you're average haunted place.
I guess you don't really get that sense from the picture. Next time I'll take one while it's foggy.
Then you'll see.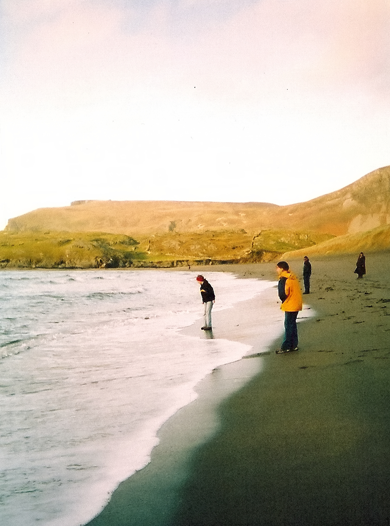 Glenn Colmcille - Just the beach. It's beautiful, much like everything else in Ireland. *yawn*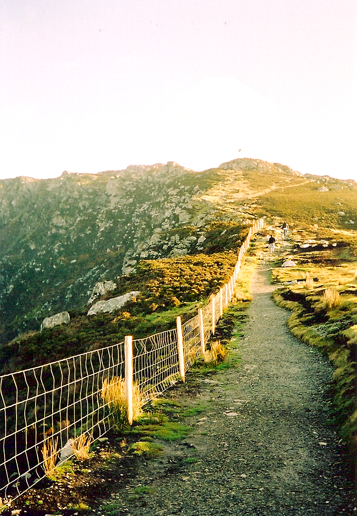 Slieve League -
Slieve League
is in Donegal, and is supposedly the site of the highest sea-cliffs in Europe. I don't know that I believe that (the Cliffs of Moher seemed taller to me), but I'm an ignorant American fully able and willing to admit I know nothing. This is the path up to the highest vantage point.