I like nature. I also like taking pictures that have been taken by 65,264,715 people already.
This is
The Picture Of Seagulls With Driftwood on the Shore of Lake Michigan, One of Which Is Fleeing In Terror of the Approaching Picnickers - The Seagulls, Not the Driftwood
. I myself have taken this same picture many times.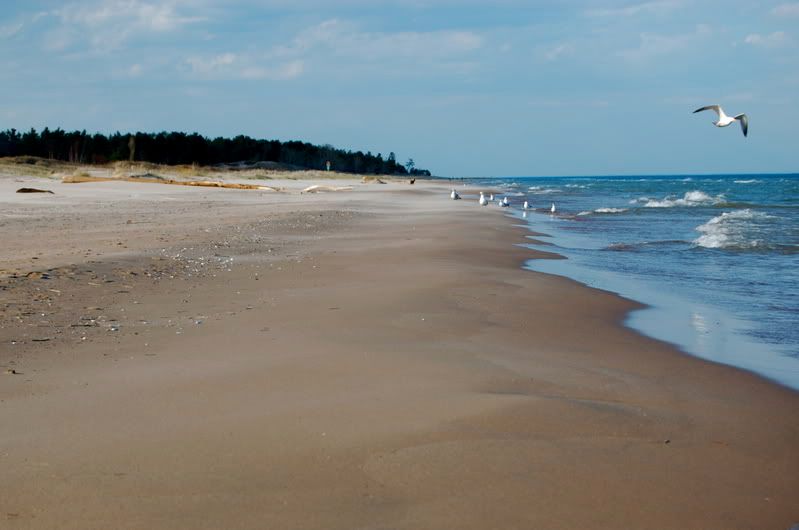 Today I went to The State Park. It was the nicest day I've had in a while, and not just because there were key lime cookies involved. I also got very sunburned and I think I'll be finding sand in places I didn't know I had for at least three weeks. There is sand in my bikini and I didn't even wear it.
And that is what counts as a good day in my book. And I'm not even being silly.