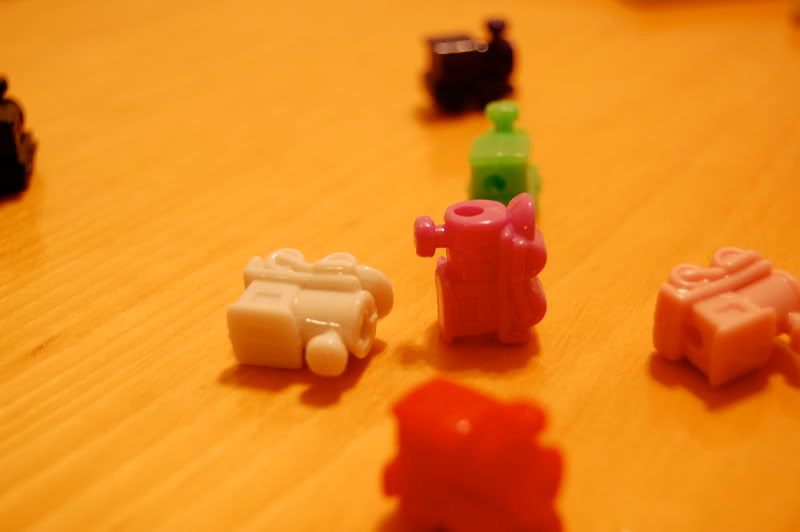 My family was never into cards when I was a kid, and I blame this for the fact that I don't understand a single card game outside Go Fish. I'm not sure if it's a midwestern thing or a Wisconsin thing, but around here lots of people play Euchre (a game I can't wrap my head around no matter how many times I am taught) or Sheepshead (which is, I'm told, a more complicated version of the aforementioned game - oh the humanity!). Half a dozen people have attempted to teach me Euchre since starting college, each one proclaiming him or herself "the best teacher in the world." Unfortunately, even the best teacher in the world will struggle with a pupil who has no knowledge base of cards on which to build the rules of Euchre.
I wouldn't mind, but it makes me feel a little culturally stupid to be the only person I know who is completely unable to play a relatively simple card game.
That's why I'm thrilled to have friends who like to play dominoes instead, a game which requires no partner, no trump, and little or no skill. It also invites much trash-talk with no base in fact, which is the only part of Euchre I'm any good at - and let's face it, most of the time table talk is frowned upon in cards anyway. How can playing cards be a social activity when talking is likely to get you thrown in the stocks?
Choo-choo, Alfred! Fetch my dominoes!