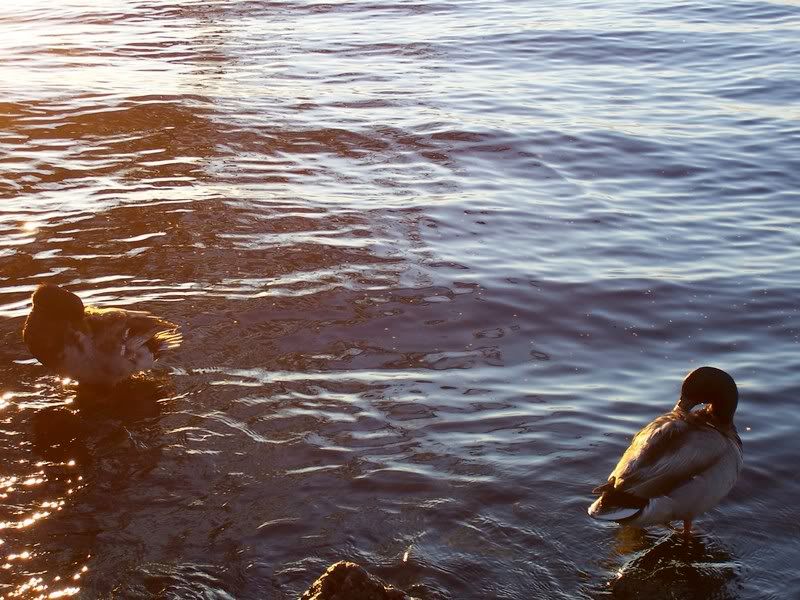 It was not a white Christmas this year, alas. The ducks were right at home. However, it's all okay. Christmas isn't really about snow anyway, is it?
No indeed. It's about presents.
Oh, and family and love and Jesus and Mithras and holly and mistletoe and pie. All those things, too.