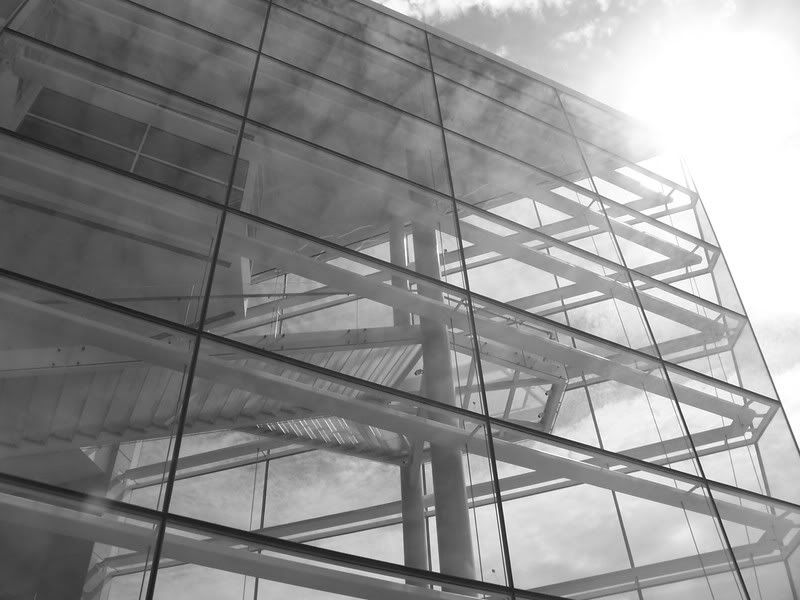 Hmm, where did I go? I'm not sure, I've been here, I thought.
Anyway, it is now Christmastime. Huzzah! In the spirit of Christmas, have this picture taken on State Street in Madison, Wisconsin back in July. This is the Overture Center, and really has nothing to do with Christmas whatsoever. Generally, my Christmas pictures turn out badly. That is disappointing, because so much of Christmas is just so pretty! It's just not very photogenic.
In other news, I found out this morning that I got all A's this semester, officially. I can do the happy dance and breathe easy until January. Woo!