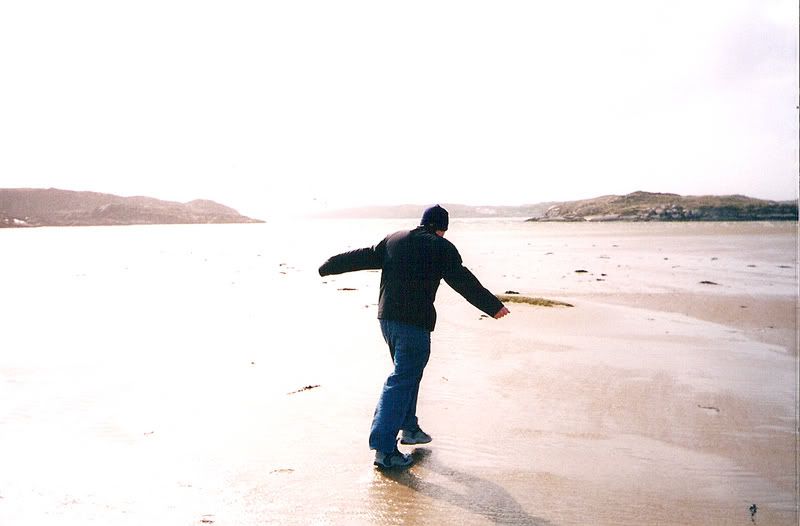 It's still Saint Patrick's Day week!
This was taken in a town called
Gweedore
(pronounced gee-door) of my friend Joe attempting to walk into the wind at the beach. It didn't work very well because it was that sort of wind that, when you jumped straight into the air, would blow you twelve inches inland. Really!
We spent a weekend in Gweedore, and I think we were supposed to be learning Gaelic, but what I remember most about the weekend is the fact that there was a bachelorette party at the hotel where we were staying, and they were really, really excited. About everything.
Incidentally, Enya is from Gweedore. We didn't see her there, though. My guess is she was probably off in fairyland.