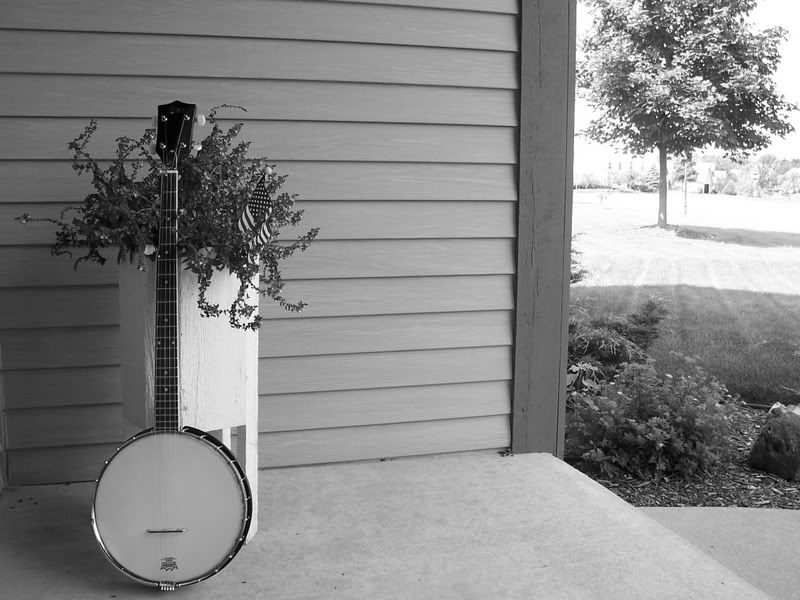 I had a hankering at one point during college. A hankering I couldn't shake for three whole hours. Thus, I turned to Ebay. Oh Ebay. You devil, you.
One hundred dollars and five weeks later (once I'd forgotten all about the hankering), a large triangular package showed up at my dorm room door. Inside was the object of all the hankering.
The Banjo.
Do I play the banjo? Not exactly. Do I play any string instruments? No, but I do play the saxophone. Is it a beautiful, hoedown-worthy
Gibson banjo
? No, it's a
Korean thing
with a high string that won't stay tuned even when offered cookies (which is probably okay considering my answer to the next question). Have I learned to play the banjo in the four years I've owned one?
Certainly not.
I can play the first four or perhaps eight bars of 'Dueling Banjos,' and that's enough to go sit out in the woods and scare the dickens out of innocent campers. What else do you really need a banjo for?