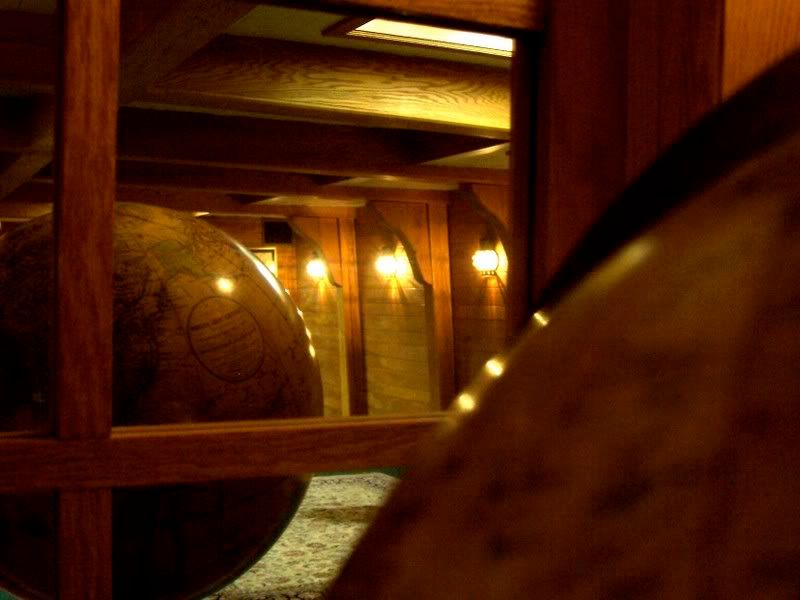 I had grand plans to take a picture of something wintery or Christmassy, stick it on the front of a piece of cardstock, and call it a Christmas card. These plans have been dashed by the memory of the last time I attempted to do this and wound up with a frozen camera, no Christmas cards, and a couple dozen annoyed people I'd promised really excellent cards.
I'm spectacularly bad at sending out Christmas cards. I bought some at the store this evening and have addressed about half of them, but if they actually get sent out before mid-March it will be a first.
So rather than look at a picture of something seasonal, look at this neat globe in the glowy library of the Hawthorne Hotel in Salem, Massachusetts. It reminded me of being below decks in some kind of fancy old tall ship.